Project Aiur
We envision a world where the right scientific knowledge is available at our fingertips. Where all research is validated and reproducible. Where interdisciplinary connections are the norm. Where unbiased scientific information flows freely. Where research already paid for with our tax money is freely accessible to all. Where massive R&D budgets also benefit contributors to core scientific breakthroughs. 
Get all Aiur updates straight into your inbox!
Democratizing
Science through blockchain-enabled disintermediation.
There are a number of problems in the world of science today hampering global progress. In a highly lucrative oligopolistic industry with terrible incentive misalignments, a radical change is needed.
The only way to change this is with a grassroots movement – of researchers and scientists, librarians, scientific societies, R&D departments, universities, students, and innovators – coming together.
We need to forge an alternative to powerful existing intermediaries, create new incentive structures, build commonly owned tools to validate all research and build a common Validated Repository of human knowledge.
A combination of blockchain and artificial intelligence provides the technology framework, but as with all research, the scientist herself needs to be in the center.
That is what we are proposing with Project Aiur, and we invite you to join us.
Value growth: the Knowledge Validation Engine
The core of the Aiur economy is a community-owned artificial intelligence-based engine for Knowledge Validation – semi-automation of Peer Review, if you like.
All payments for services from the Knowledge Validation Engine will be done to the Aiur Financial Institution. At the same time, new token issuance to community members will be strictly restricted to value contributions. The Aiur Financial Institution will manage AIUR demand and supply flow, burning excess tokens accumulated via a sustained influx of capital. These mechanics govern the value growth of the community economy.
REVENUE STREAM 1:
Direct querying of the KVE
Universities, research institutes and R&D departments spend $128Bn a year on "digital enablers", and a medium sized department can save millions yearly with tools like the KVE. These organizations have their own internal tools and processes, and will connect these directly to the Aiur API. They pay AIUR to query the engine.
REVENUE STREAM 2:
Third-party applications
A variety of future applications will rely on the Aiur KVE. This will tap into markets such as patent writing and prior art searches, hedge fund technology predictions, research funding and venture capital. 3rd party tools charge their clients and then pay AIUR to query the engine.
The AIUR Token
Ecosystem
Contributors
Earn tokens from their
community contributions
Aiur
Oracle observing the outside world
Institution maintaining balance
Constitution of rights and obligations
ETH and AIUR pool
Code repository
Research content repository
Users
Pay tokens for access to the
core technology and content
Ecosystem
Contributors
Earn tokens from their community contributions
Users
Pay tokens for access to the core technology and content
Aiur
Oracle observing the outside world
Institution maintaining balance
Constitution of rights and obligations
ETH and AIUR pool
Code repository
Research content repository
The challenges faced by science
Information overload
Challenge
The amount of scientific knowledge we have as a human species is unprecedented and growing. No human mind can cope with the vast volume of research being generated today. This unmanageable information overload slows down and introduces massive inefficiencies in both academic and corporate research processes, hampering global innovation.
Solution
AI-based tools to assist humans in navigating and connecting the knowledge. Iris.ai's tools today semi-automate the literature review phase – next we need to do machine hypothesis extraction, hypothesis validation and eventually building new hypotheses. 
Access barriers
Challenge
Traditional publisher business models are coming under increased scrutiny. The sustained, abnormally high relationship between economic returns yielded and business risks assumed by these legacy models has faced harsh criticism from scientific researchers, academic institutions, policy-makers and the general public alike.
Solution
A united global grassroots movement pushing for Open Access research and putting join pressure on the large publishing houses to alter their business models and pricing schemes. The OA movement has made great progress until now – and it's time to shift gears. 
Poor reproducibility
Challenge
Substandard reproducibility of published research studies adds to pain points suffered by students, researchers and R&D departments across sectors. And when considered in combination with other problems here, reproducibility deficits make it fundamentally hard to build new knowledge on top of old results.
Solution
A combination of 1) a Knowledge Validation Engine: validating every aspect of a research paper up against all other knowledge. This can immediately uncover underlying false assumptions, circular dependencies, conflicting results and other reasons why a paper might not be reproducible before substantial time is spent on it, and 2) increased public scrutiny incentivizing more thorough diligence.
Built-in biases
Challenge
Existing tools focused on scientific search have been built with a common keyword and citation-based architecture that incorporates serious issues with learning-over-time and the identification and address of biases including negligence of under-cited research.
Solution
A long-term process, with users gradually realizing that there are great results de facto not visible through existing search engines. Additionally, Aiur will provide an invaluable control set to test the effectiveness of the citation system and help newly written articles have a more comprehensive and easy to build citation list.
Misaligned incentives
Challenge
Research professionals are currently forced to deliver, publish and review on tight deadlines, with little to no accountability and reward for authors and reviewers, creating perverse incentives towards exaggerating facts and omitting assumptions and constraints.
Solution
Authors will get tokens for embracing increased openness standards, including for publishing of failed results. Aiur will also open up the peer review process, and it will facilitate the generation of specialized datasets.
Timeline
June 2015
Iris.ai was born
During our time at Singularity University's Global Solutions Program at NASA Ames Research Park summer 2015, the Iris.ai/Project Aiur cofounders first met. Sitting down to find a problem to solve – one that would positively impact a billion people within a decade – the discussions started circling the long row of problems surrounding academic research.
Whether it was having been involved in deeply technical startups and first hand experienced the pain of diving head first into finding the right research, experiencing serious illness and needing to identify and understand the latest medical breakthroughs, or simply having research being our everyday job – we could all relate to the same pain points.
Towards the end of the summer, the initial idea of building an "AI Researcher" was born – and execution began.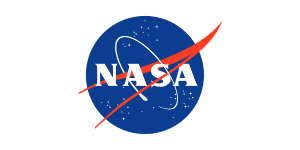 May 2017
The Aiur idea was born
Summer 2017 we came to an important realization: Having successfully built a number of AI tools, generating revenue from R&D Departments, we realized while we could build a successful commercial entity, it would not allow us to make the true societal impact we set out to. With the recent advances of the blockchain world, one of the original pain points – paywalled content and entirely skewed incentives – came back up. Through late summer and fall, the discussions intensified.
Dec 2017
The first announcement
At Slush, together with our seed funding announcement, we decided to tell the world what we were working on. The seed funding gave us some financial leeway, and our thinking around the new blockchain project had matured sufficiently that we felt ready to tell the world what we were doing – putting additional pressure on ourselves to iron out the details and getting the show on the road.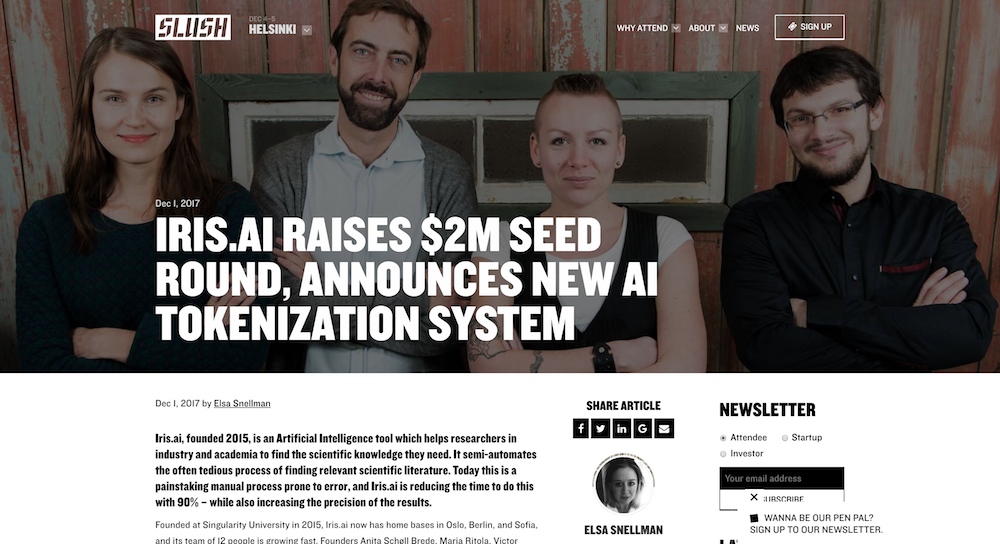 Jan 2018
Finding the name (and geeking out on Starcraft)
After an internal name nomination and voting round, in which it was discovered that the entire research team (and plenty of the developer team) were long-term Starcraft geeks, the name of the project was found: Project Aiur.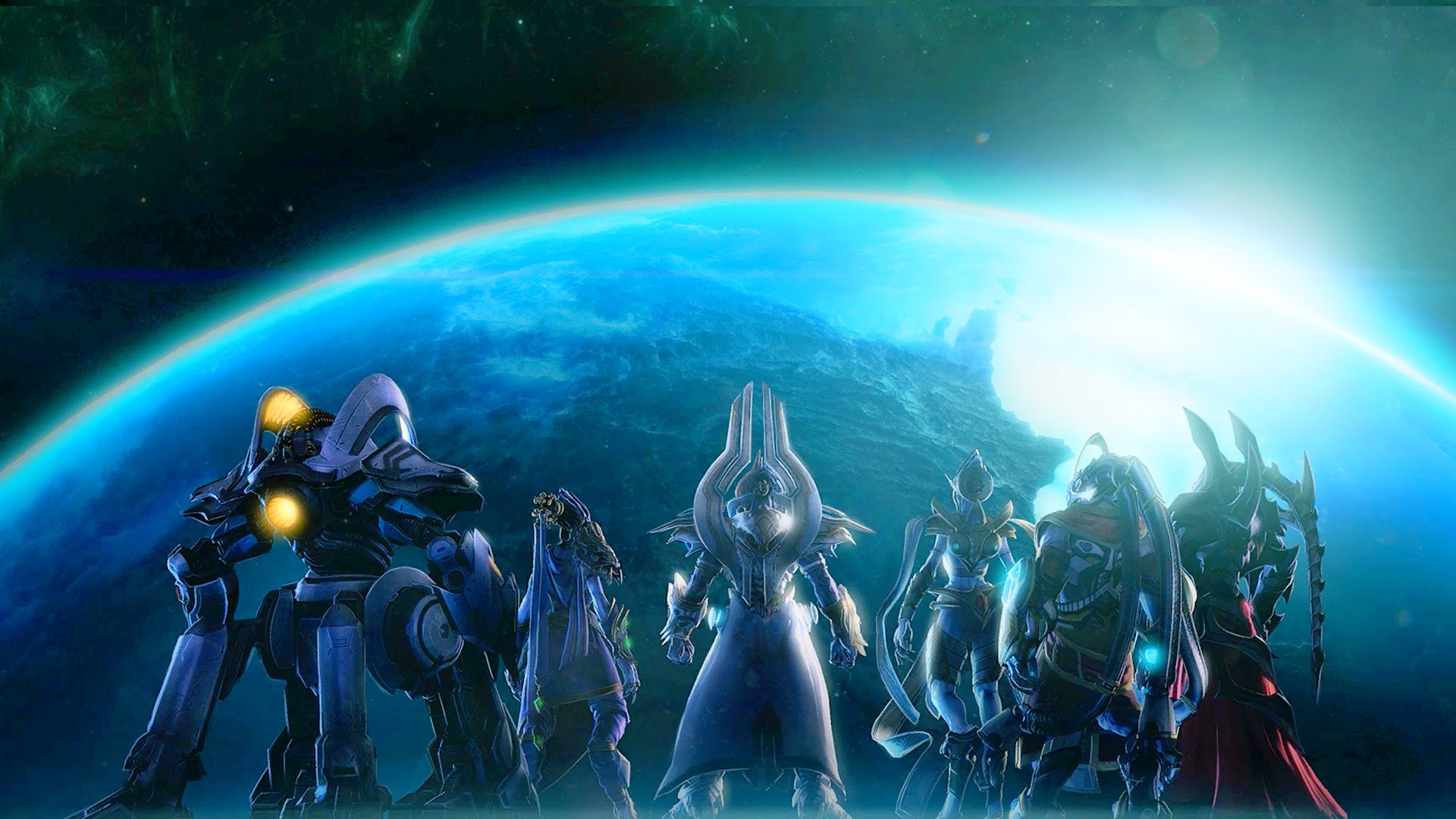 Apr 2018
We release more details!
After months of really hard work, we were finally ready to announce the highlights of the project. We launched this website, the summaries of the white paper, a press release and social media channels. We will continue over the next few weeks with video content, more details, AMA's and other social media events.
May 2018
Full White paper released
In the works since summer 2017, on June 1st our Full Whitepaper was launched to the world! As the full white paper is a thorough piece of work counting a lot of pages, the summaries – including a 2-page plain text summary – can be found at iris.ai/aiur.
July 2018
Token sale starts
In order to fund the Aiur community, we are doing a token sale.
Per early June 2018, we have a private sale ongoing – for more details, contact CEO Anita Schjøll Brede on anita@iris.ai.
We aim at raising the ETH equivalent of EUR 10M, with a minimum threshold of 60% and a cap of 500%. 75% will go to the community escrow, released upon completion of detailed milestones – subject to community scrutiny and open for anyone to participate in delivering. 25% will go to Iris.ai to cover the costs of the initial management of the community.
September 2018
Public sale opens
We are currently targeting September for the public sale. It is of vital importance to us to have a broad community join us, and we will as such commit to a public sale.
Having reached our minimum threshold, the ETH equivalent of €6M, we announce the successful initiation of Project Aiur and get to work on the milestones laid out in the whitepaper together with the community.
Should we have not reached our minimum threshold, received funds are returned to the sender, and we will assess how to move forward with the project without funding.
Jan 2020
Iris.ai releases 50% ownership
After the token sale, Iris.ai will be sitting with 50% of the tokens. At a certain point: either after 18 months; or if the community is ready sooner, then when that occurs; Iris.ai will release most of it tokens to the Institution, remaining only with the cap of 1%, and as such becoming only one of many actors in the community. This event will be stipulated in the smart contracts from the beginning and is non-changeable. At this point, we assume the Institution will find it favorable to the community economy to burn the tokens.
Roadmap
We outline here the route towards stable community and stable development of the Aiur Knowledge Validation Engine. The roadmap includes milestones and a draft target timeline, based on a four-montly release cycle, that will be refined in conjunction with the newly formed community.
Economy stability mechanisms | Keyword Annotation Tool
Consensus protocol | Initial infrastructure + Reward for coders and QA | MVP hypothesi extraction (HE)
Advanced infrastructure | HE improvements + First APIs | Hypothesis annotation tool
HE argument extraction | Alexandria MVP + Reward for researchers
Knowledge Tree Builder (KTB) and Reproducibility Engine (RE) MVPs
KTB improvements | Aldaris MVP
HE and RE black data integration | Project Char – Balancing training sets
Aldaris improvements | Validity Engine MVP
KTB and HE integration | Update of the review platform
Advanced Anti-Fraud service | First version of the KVE
Finalizing Pylon, Aldaris, Alexandria